Compare the 2019 BMW X5 to the Competition

When comparing the new 2019 BMW X5 to one of its top competitors, the 2019 Cadillac XT5, you'll find that these vehicles have a lot in common. Both offer rear passengers about the same amount of room to stretch out, with comparable head- and legroom, and you'll be making about the same amount of stops for fuel since they're both able to travel similar distances on a single tank of gas. We wanted to dig deeper to find out exactly what sets the 2019 X5 models apart from the XT5, and what we found is nothing short of astounding.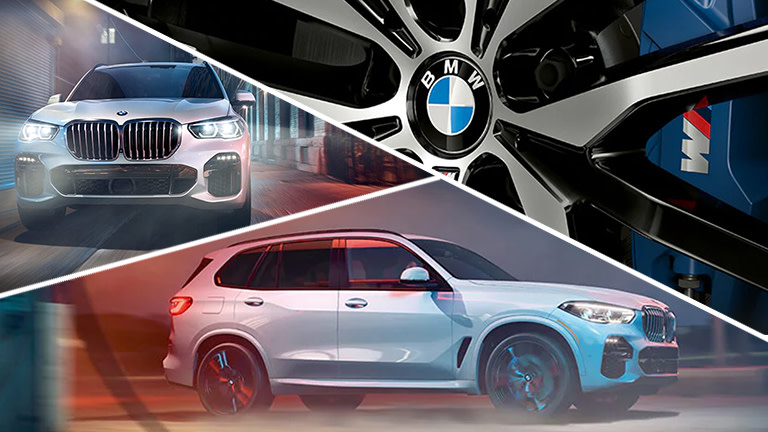 Performance Features:
BMW X5 max trailer wt. 6603 lbs

vs

Cadillac XT5 max trailer wt. 3500 lbs
BMW X5 standard AWD

vs

Cadillac XT5 AWD available
BMW X5 335 horsepower

vs

Cadillac XT5 310 horsepower
Interior Features:
BMW X5 Driver Alert Monitor

vs

Cadillac XT5 Driver Alert Monitor unavailable
BMW X5 optional seating for 7

vs

Cadillac XT5 maximum occupancy of 5
BMW X5 standard Easy Entry System

vs

Cadillac XT5 available Easy Entry System
When it comes to the areas that matter the most to our Illinois customers, the 2019 BMW X5 clearly has an advantage over the 2019 Cadillac XT5. Decidedly more powerful, with more horsepower and towing capacity, X5 offer everything needed to bring all of your favorite toys with you wherever you happen to be traveling. Once inside, BMW X5 takes SUV convenience up a notch, offering innovative amenities that are either unavailable or cost extra on the Cadillac XT5. All things considered, we declare the 2019 BMW X5 an easy winner.